Welcome, and Thank you for visiting us!
What is a Pediatric Radiologist?​
A Pediatric Radiologist is a licensed physician who is an expert in the diagnosis of various illnesses in unborn children (fetuses), neonates, infants, children and young adults utilizing imaging. A Pediatric Radiologist interprets imaging modalities including but not limited to x-ray, ultrasound, computerized tomography (CT), and magnetic resonance imaging (MRI).
The Story Behind Pediatric Radiology in the Philippines
Pediatric Radiology is the oldest subspecialty in the practice of radiology in western countries. However, the need to optimize the imaging needs of Filipino children has let the Philippine College of Radiology pave the way to address this issue, hence, Philippine Society for Pediatric Radiology was born.
The inaugural meeting of the founding board members was held on June 25, 2017 at Joy-Nostalg Center, Manila. The meeting was attended by 21 radiologists, majority trained as pediatric radiologists, from different hospitals in the Philippines and abroad. Dr. Bernard Laya was elected president by acclamation and in recognition of his unwavering dedication in pursuit of widening the reach of Pediatric Radiology not only in the entire Philippines but also to the world.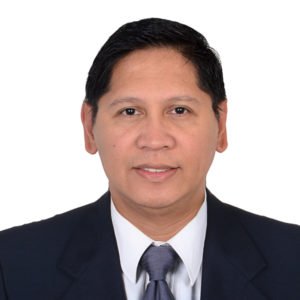 Message from the
Founding President
by Prof. Bernard F. Laya, MD, DO
It would be difficult to be an expert in the diagnosis and treatment of all diseases in various parts of the body from all age groups. This is exactly why subspecialties in other fields of medicine have evolved, to allow a physician to focus on a particular field of interest and develop an expertise.
A child's body mechanics and response to injury or stress are different from those of an adult. In general, various diseases, imaging techniques, and even the approach towards a pediatric patient are different from an adult. A Pediatric Radiologist is a physician that utilizes multiple imaging modalities
The Philippine Society for Pediatric Radiology (PSPR) is an affiliate of the Asian and Oceanic Society for Paediatric Radiology (AOSPR), and a member of the Image Gently Alliance.